Kimberly H Ball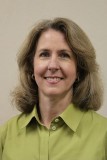 Kim Ball is an auditor for Kattell and Company, PL. Kim graduated from University of North Carolina at Pembroke with a BS in Music and from the University of Miami with a Master's of Music and a Master's of Business Administration.

Work History
Ms Ball's work history includes 13 years as a school band director. In 2000, she made a career change to accounting and was hired by a CPA firm. From this position, she joined a small firm run by an entrepreneur. During her seven years as controller, she managed a three-person accounting department and was instrumental in the acquisition or creation of five new companies. Ms. Ball joined Kattell and Company in 2007.
Accounting Experience
Mrs. Ball has performed the following accounting services
| | |
| --- | --- |
| * | Budgeting - Annual and Project |
| * | Cash Flow and Management - Accounts Receivable and Payable |
| * | Banking - Deposits, Reconciliations |
| * | Filing multi-state sales tax and tangible tax returns |
| * | Record Keeping - Disbursements, Cost Allocations, Contracts, Individual Training |
| | Accounts, Invoicing, Reports |
| * | Filing form 5500. |
| * | Accounting computer software implementations and training. |
| * | Individual Training Accounts - Data Base Management, Reporting, Record Keeping, |
| | Invoice Review and Approval |
| * | Audits - Sales Tax, Workman's Compensation, Liability Insurance |
| * | Procurement of funds for capital improvements and business expansion. |
| | Employee Supervision and training |
| * | Quarterly Payroll Tax Returns |
| * | Live Payroll |
| * | Monthly and Annual Bookkeeping |
Auditing Experience
Since joining Kattell and Company, Kim has performed audits, reviews and Form 990 preparation services of the following entities:
Alachua Conservation Trust Studio Percussion
Just Vision Ronald McDonald House Charities of NCF
Early Learning Coalition of Alachua Co. Arbor House
Brevard Zoo Care 4 America
Friends of Rainbow Springs Early Learning Coalition of Alachua County
Christian Family Services Dance Alive, Inc.
Gainesville Fisher House Foundation Alachua Conservation Trust
Forest Apartments of Jacksonville First Presbyterian Church of Gainesville
Community Foundation of NCF Gainesville Community Ministry
Grove House Supported Services Kings Ridge Apartments
Malibu Gardens Apartments Sea Turtle Conservancy
Peaceful Paths 17 Charter Schools
North Florida Foundation for Research and Education
Community Service
Ms. Ball is involved in the school PTA, church activities and an adoption support group. She served on the United Way Community Investment Review Panel for two years.